At one of our clients we have 3 server 2012 R2 Standard running on Host VMware server. I need to extract Product key from all 3 windows server machines but I am not sure how can I do that.
I tried running : keyfinder, nrisoft and they are not provinding the info as I get BBBB-BBBB.... key.
I tried running Belrac toll and it gave me last 5 digits of the key.
I also ran command slmgr /dlv and it resulted in window, below is the screen shot. This is the same result with the same last 5 letters of key on each of these servers.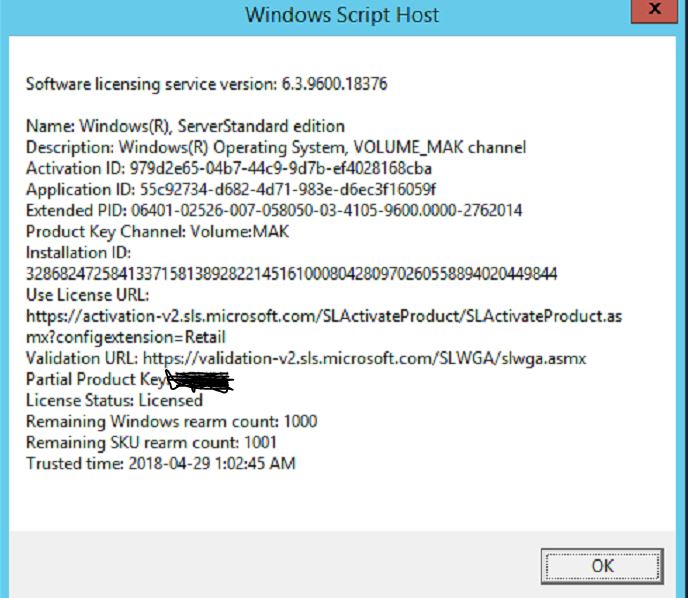 We took over this small client from old IT long time ago, that company no longer exists and I need this info asap.
Can someone help me retrieve the exact product key ?
Thanks in advance.