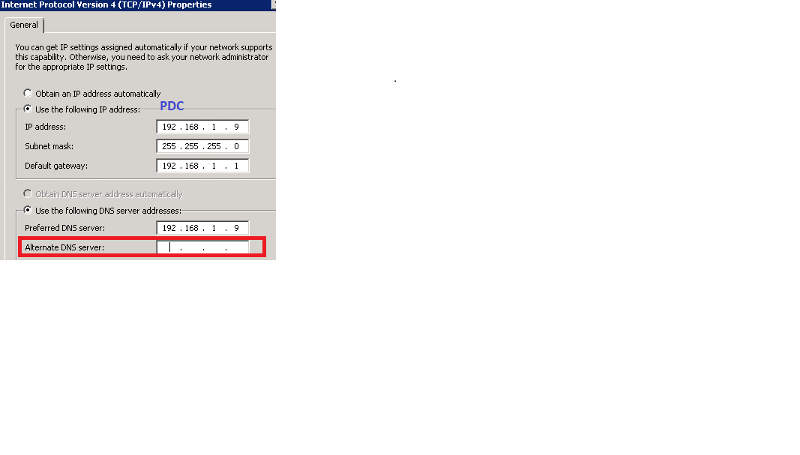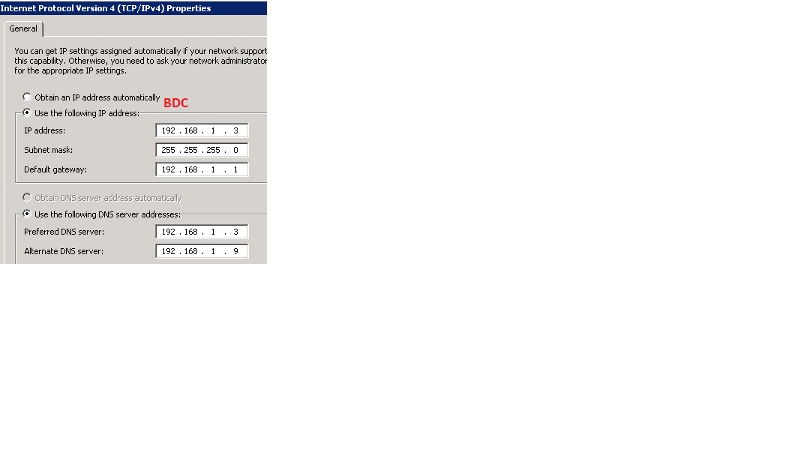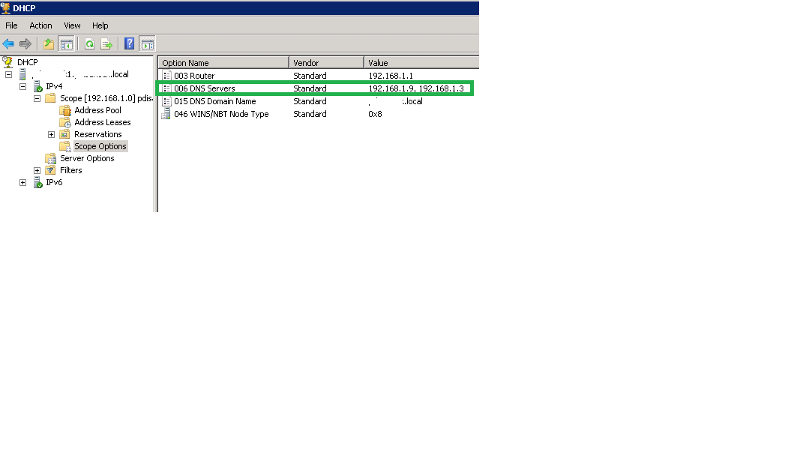 Hi,
I have SBS2011 (Windows 2008R2) as Primary Domain Controller (PDC, 192.168.1.9) and Windows 2008 Server as a Backup Domain Controller(BDC, 192.168.1.3).
I like to know if current TCP/IP settings are correct with respect to DNS server addresses.
As seen in screenshots, PDC has itself only (192.168.1.9) in DNS server section whereas BDC has itself (192.168.1.3) and PDC IP address (192.168.1.9).
All workstation computers on the network do show both 192.168.1.9 and 192.168.1.3 as DNS servers.
Thank you.