Cant consolidate snapshots due to insufficient Disk Space!
Vcenter 5.5
I ran a comvault backup on a 11TB vmdk and did not realize i did not have enough space and comvault forced the snapshot anyway and now my 11TB Datastore dedicated just for that vmdk doubled in provisioned size to 22TB!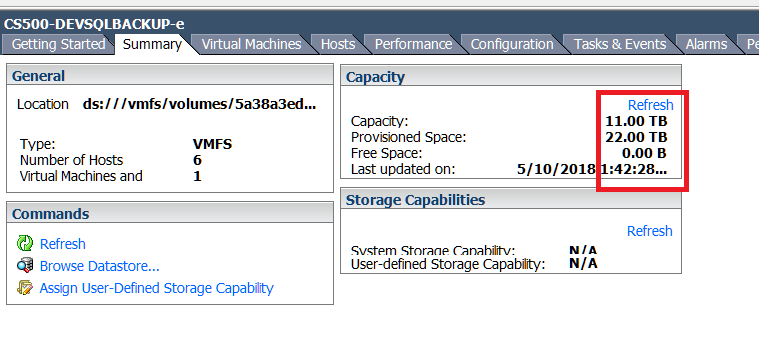 I have tried the steps in Hancock's link here
https://www.experts-exchange.com/questions/28704560/Insufficient-disk-space-while-tring-to-consolidate-disks.html
With no luck :(
The VM is powered off and i tried migrating it to a 12TB lun and it took almost 24 hours and got to 93% and then the task in vcenter just disappeard! no error or message!
Im guessing the 12TB lun was not big enough, but then why would Vcenter allow me to even start the Storage migration task?
anyway, I really need help on this one i am trying to avoid having to increase the 12TB lun to 23TB just to migrate the vmdk
Also what ever will be the fastest solution would be ideal. I am worried i might of corrupted the data too :(
please help
Thanks