I have a Hyper-V Manager in a workgroup on 192.168.5.254 and a Freecom NAS drive on 192.168.5.30. Both are in a workgroup called JGL.
When creating a new VM I point the .iso location to \\192.168.5.30\Software\se
rver2016.i
so which it accepts but when I click finish I get the error: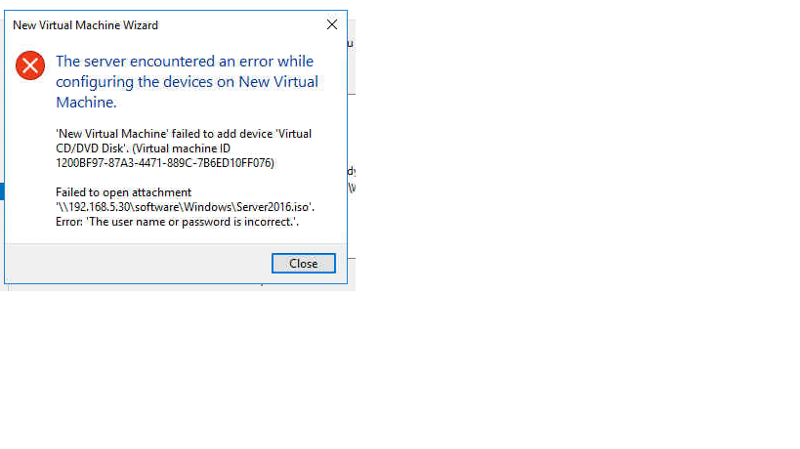 From Windows Explorer I can map to \\192.168.5.30\Software and I'm prompted for a username and password and I click "remember" (subsequent connects don't require credentials)
I can't see anywhere in Hyper-V where I can enter credentials.