Hi all
I've found this great chat layout script that is just what I'm looking for except for a small bit of CSS styling of it.
I need the right box to have a vertical right scroll bar (I've added it but the content doesn't actually seem to scroll) so not sure what I'm doing wrong.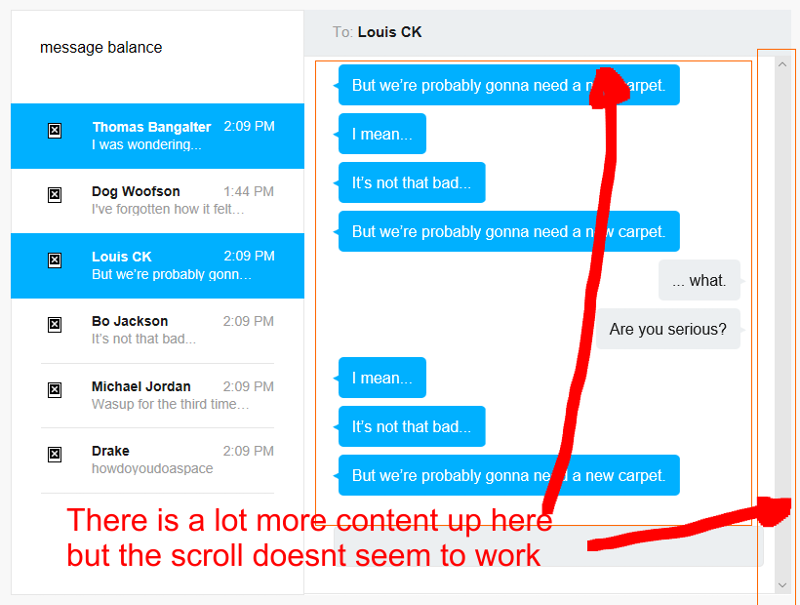 Hoping some of you gurus can assist please.
Regards
Neil
chat.htm