Vmware Roles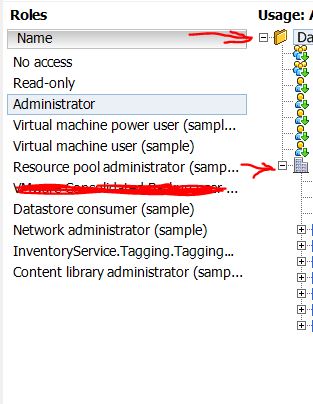 I have Vmware Roles displayed in the screenshot above.
I have an Active Directory Group name (Vmware-Administrators) which has Vmware Administrator Role.
My Question is if I put that group(Vmware-Administrator
s) right under the top folder pointed to by the top red arrow, the folder named "DataCenters" or I put it right under the DataCenter icon named(MyDatacenter) pointed to by the bottom Red arrow , will this make any difference since I have only one DataCenter ?
Initially, I thought since I have only one Datacenter then it does not make difference, but I realized I was wrong. the AD group (Vmware-Administrators) was not able to take a snapshot of the Vcenter when it was put under the Datacenter icon (MydataCenter), when I moved it under "Datacenters" folder, the group was able to take snapshot of the Vcenter without issue.
Any Clarification about what made difference ?
Thank you