When I'm on the main Home Page of Experts Exchange (see below for an example), I get a list of Questions from ALL topics.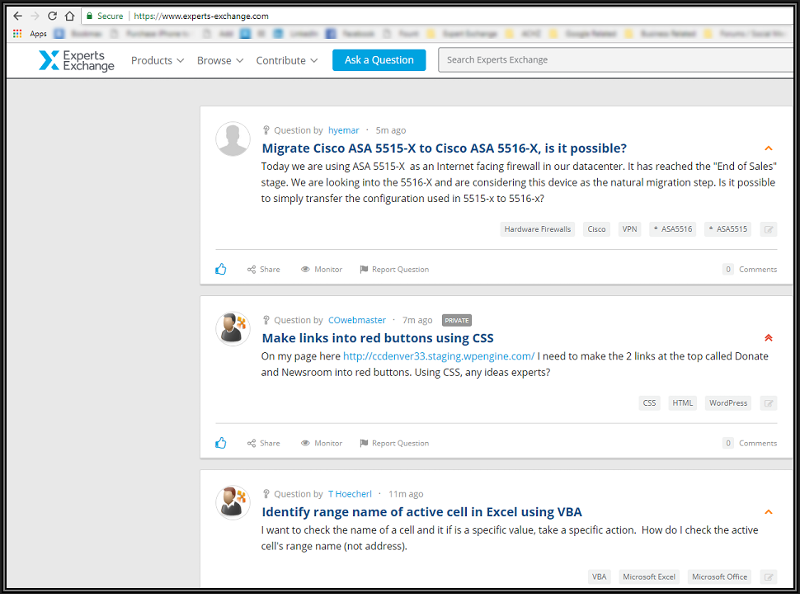 What I want to achieve is to have only questions that match my selected Topics - Not ALL topics.
Can someone direct me as to how to get the appropriate area to achieve this "and" how to set it up so that only questions from my selected Topic will show up on the EE Home page please?
Many thanks...
Andrew