Hi,
I have created an application under Microsoft Azure. And when i try to do OAuth for my Dynamics 365 account which has the same login id it works.
I think even any user under the same organization will be able to do OAuth.
Then i created one more dynamics 365 trial account which has a different organization and then tried to do OAuth for the application.
It errored out. Here is the error i got :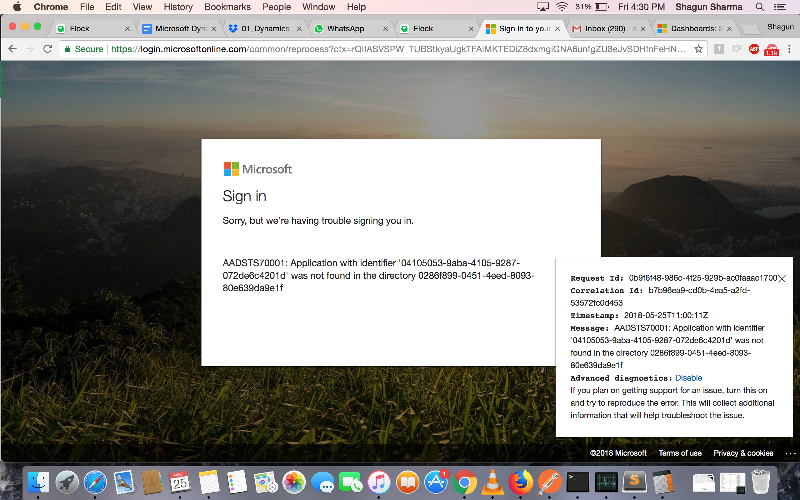 I want to create an application that anyone using dynamics 365 will be able to use.
Is it possible ? how do i make the OAuth work here. As the application is in different directory and the User doing OAuth is in different.
Please suggest.
Thanks