When I attempt to instal, Java on a Windows 212 R2 server, the installation errors out. See screen shot below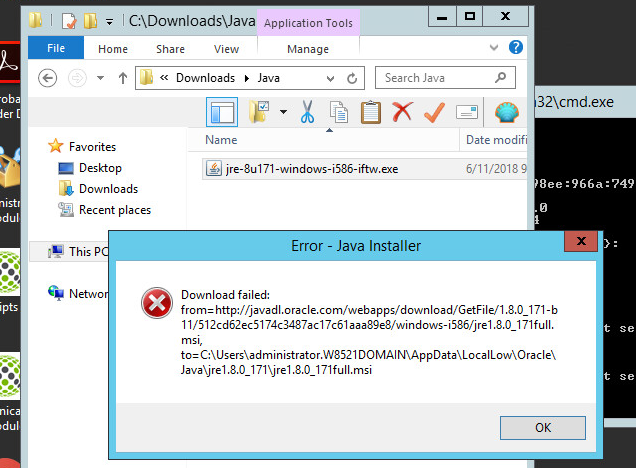 I download the file from the website:
https://www.java.com/en/download/help/windows_manual_download.xml
That clearly states Windows 2102. As soon as I click 'Next' from the wizard, the error comes up. What can I do to install Java on Windows Server 2012 R2.