Dear Experts, I'm testing the SPAN feature in Switch Cisco 3750. This is the diagram: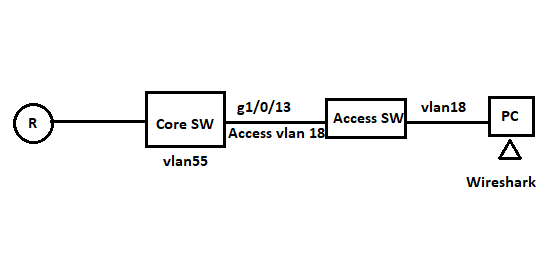 This is configuration on Core SW:
monitor session 1 source vlan 55 both




monitor session 1 destination interface g1/0/13



It seems like working but the whole vlan 18 was hang, so I could NOT access the PC which was installed wireshark. How can I fix it? Can we just mirror traffic from some IP addresses, not all VLAN?
Many thanks as always!