We are setting up and testing out Citrix XenApp 7.17 and we have
- 3 Microsoft terminal servers
- 1 master server
It appears how this version of Citrix XenApp updates the terminal servers is that you make the change on the master and test it. The when you are ready the Citrix Studio software clones the master server and replaces the 3 terminal servers. As we are testing this out I tried to push some updates (new clones virtual servers) I have run into this errors message from the vsphere client: "Snapshot hierarchy is too deep".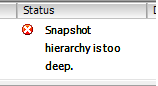 I originally thought it was a Citrix error; but, I now think that this is a VMware error. Please see the screen shots and how many snapshots we have associated with that master virtual server.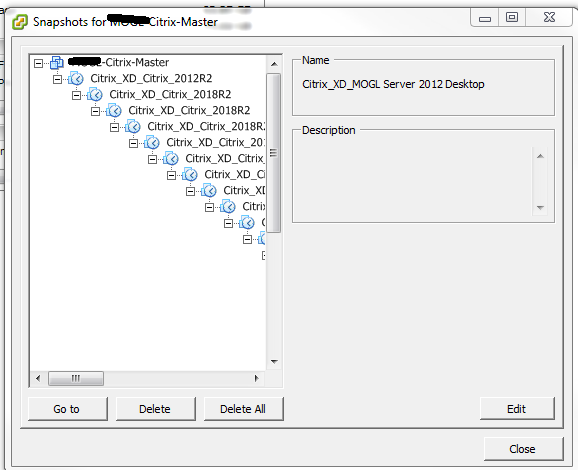 I wonder if I should "delete all" snapshots or what I should do. Ideas?