Hey Guys,
I am trying to public Quickbooks 2018 APP on RDS hosted on 2012 R2 Standard server.
Currently there is Outlook 2013 and Remote desktop connection which are successfully published.
There was Quickbooks 2017 that was published earlier but I removed it as I installed the latest version of quickbooks 2018
which I now want to publish.
Under my current collections, under RemoteAPP program I tried publishing it but it gives me an error saying the app cannot be published.
Status: Failed: Could not create a published application instanced on the server server.domain.local.
It still for some reason adds to the list of Remote APP Program box. Screen shot: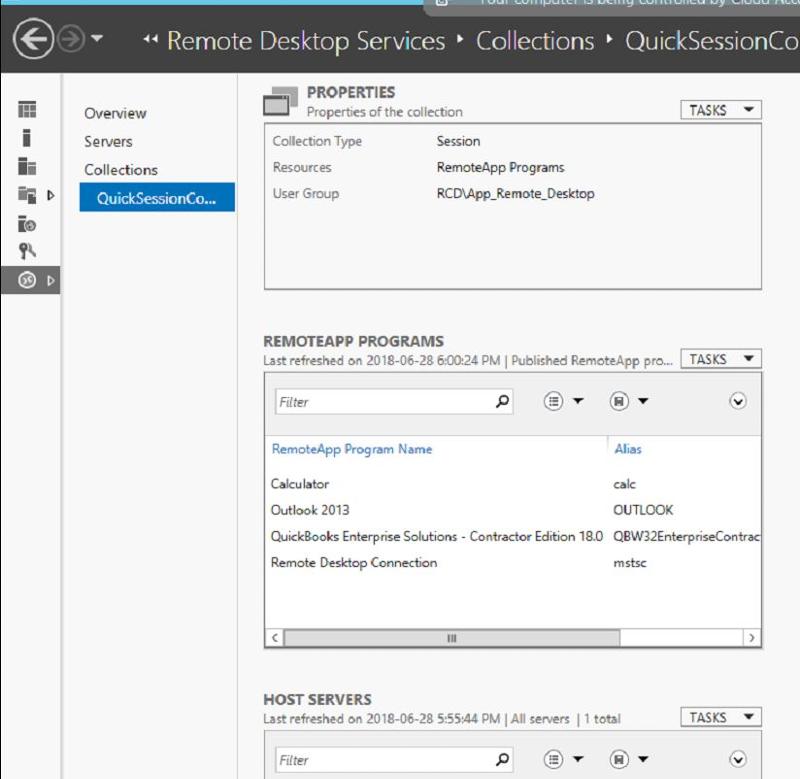 Just to test I tried publishing calculator but same error. I could not find any errors entries in event log on this server.
When user logs on to the web portal for RDS, they only see Outlook 2013 and RDP shortcuts. I did tried rebooting server
but still the same.
What am I missing ? Are there additional steps those I need to take ? This is the first time I am attempting publishing the app.
Thanks