Outlook2016/Win10
I created a PST file on my old computer containing my calendar info. I imported it, but all the entries ended up in what looks like a different calendar (the one in green) rather than the one in blue. I then tried creating a new appointment, but it ended up in the blue calendar. Which is where I need my appointments to go.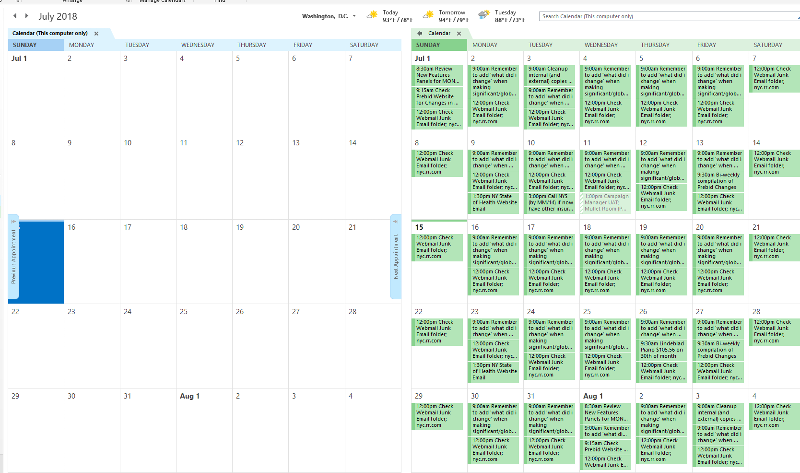 How can I get all these "green" items into the blue calendar? I should add that when doing the import, I chose the second option below. I subsequently tried the first option, but it did not seem to do anything.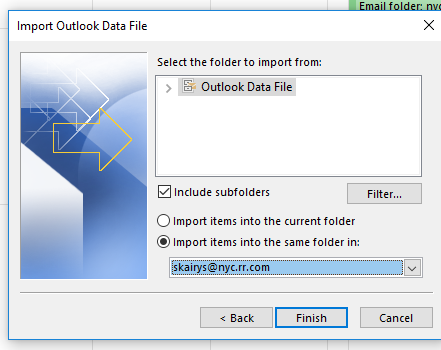 At this point, I'd settle for a method that simply copies everything in the green calendar to the blue calendar.
Thanks,
Steve