Need to make Word 2018 print a Booklet with 8 panels
I asked someone to create for me a Word template for the following booklet type:
http://gtsak.info/small-brochure-template/small-brochure-template-make-pocketmods-little-booklets-with-ms-word-3-steps-download/
I was given the following:
8-Field-Brochure-Template.docx
and was told it works fine on Word 2010.
InWord 2018 I do not see how to set to 8 pages...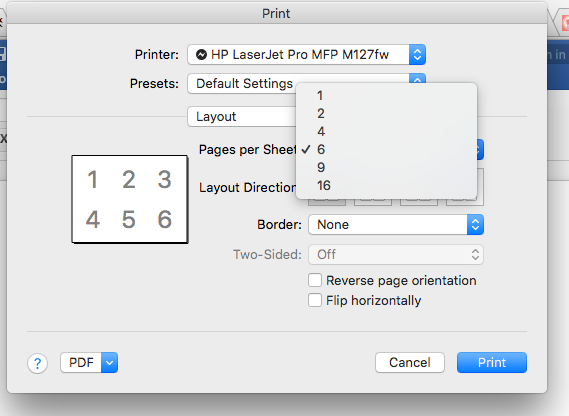 I see 6 or 9,,not 8.
Any idea why not?
Thanks.