Hi,
I am trying to find information or definitions of metadata fields in PDF.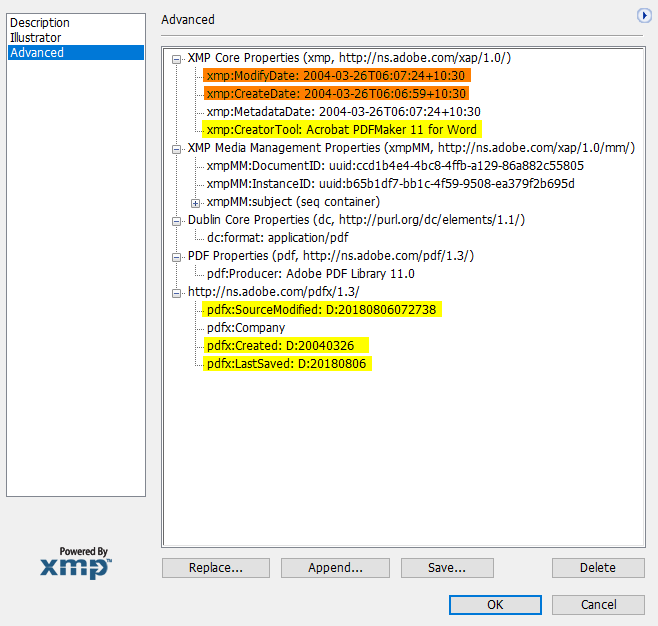 Specifically I am trying to determine how the following field is created
http://ns.adobe.com/pdfx/1.3/
pdfx:SourceModified:D:2018
0806072738
Please see attached screenshot. The highlighted orange areas match with the information in Document Properties.
The yellow fields are of interest. Do these indicate (reliably) that modifications have been made and is the field for the Application used set in stone once the document is created?
I have tried some internet searches and I can t find anything to point me in the right direction.
The purpose is to determine if this document is genuinely from 2004 or recently modified
Many Thanks