Dear all,
I am having an issue with our Exchange 2010 System. Before i explain what i am facing, I would like to let you know, that i am at an absoulte beginner level regarding Exchange. So any additonal information on how and why Exchange works in a certain way is appriciated.
Here is the problem: When i try to move a mailbox from one database to a new one it takes ages to completed. I had a look into the LOG and found this: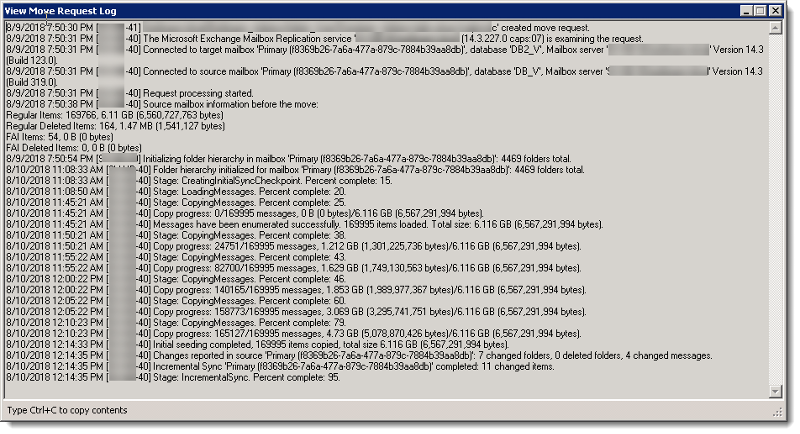 Folder initialization took about 15 hours. Mailbox is still completing. And I would like to know why? And how can I tweak this, since a lot more mailboxes are waiting for me.
Thanks in advance for your help.
BASIC SYSINFO
Two CAS servers, Two DB servers
All running Windows Server 2008 R2 on vmware 6.5 - All Windows Updates applied until 2018-06-30
Exchange Version: 14.3 (Build 123.4) - Rollup 21 is not installed
10Gbps network connection
Storage is an all flsh SAN