How can I completely disable IPv6 from all network adapters on a Windows 7 Pro. computer? The use this method to roll-out that configuration change to hundreds of computers? Is there perhaps a script?
What I am looking for is to disable or un-check the ipv6 settings.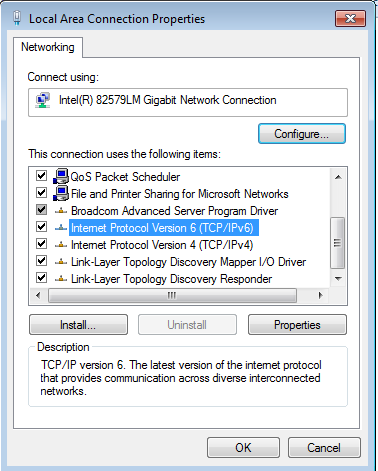 I want it to be grey'd out or disabled.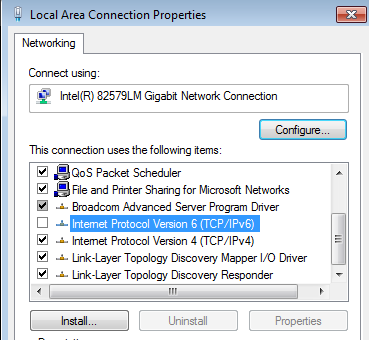 According to web page:
https://techjourney.net/disable-turn-off-ipv6-support-in-windows-10-8-1-8-7-vista/
I have tried opening a command prompt as administrator and running
reg add "HKEY_LOCAL_MACHINE\SYSTEM\CurrentControlSet\Services\Tcpip6\Parameters" /v DisabledComponents /t REG_DWORD /d 0x000000FF /f



But after I run this command I think IPv6 is disabled partly; but, I still see the check mark on the adapters indicating that it is still enabled.
Question1
: How can I disable the ipv6 for all adapters on a windows 7 Pro. PC? My manager specifically asked me to do the un-check box, to make it look disabled.
Question2
: How can I use that method for a mass deployment to change the config on hundreds of devices?
Question3
: How can I verify that IPv6 is indeed disabled?
Before the registry changes, if I ran an ipconfig all, under "Ethernet adapter Local Area Connection" I saw
IPv4 Address. . . . . . . . . . . : ###.##.##.###
Then I saw
DHCPv6 Client DUID. . . . . . . . : ##-##-##-##-##-##-##-##-##
-##-##-##-
##-##
After the Registry changes, I do not see any reference to DHCPv6 Client DUID. . . . . . . . : ##-##-##-##-##-##-##-##-##
-##-##-##-
##-##