Dear Team, our server 2008R2 has many AVP.exe processes (Kaspersky Endpoint Security) that we could not stop. It showed errors when we tried to end task: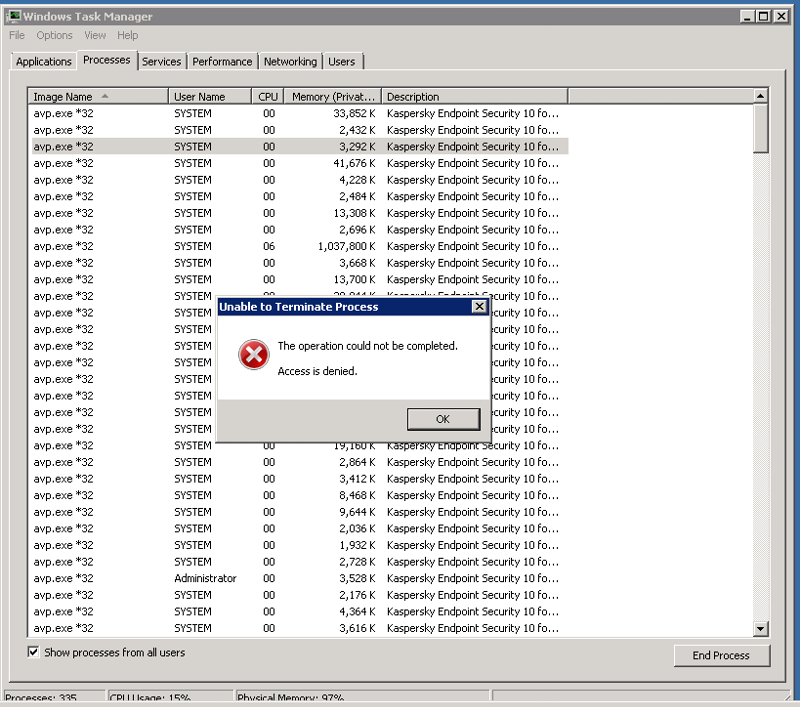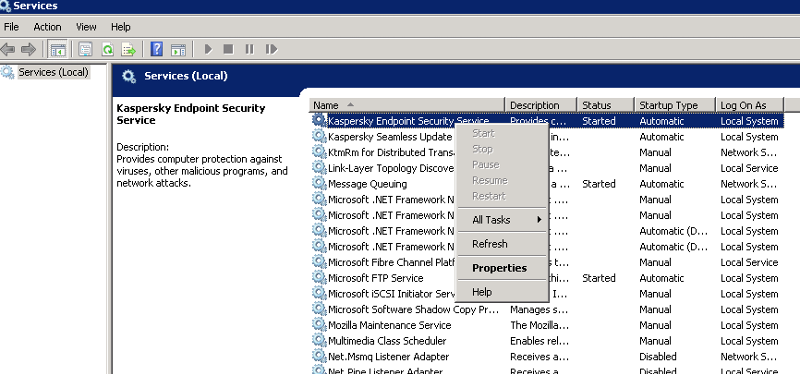 We also tried some commands on CMD/PowerShell but it did not help.
Administrator has FuLL-control right but it keep showing "Access is denied"
taskkill /PID "number" /F
Get-Process -Name "avp" | Stop-Process -Force
Could you please suggest? Many thanks!