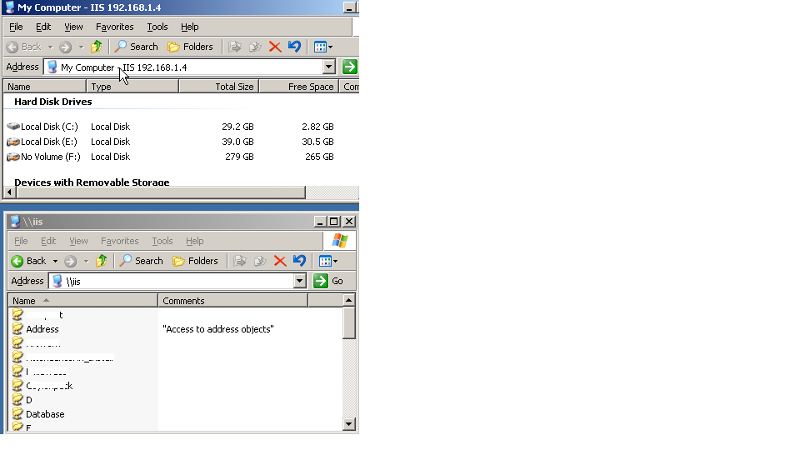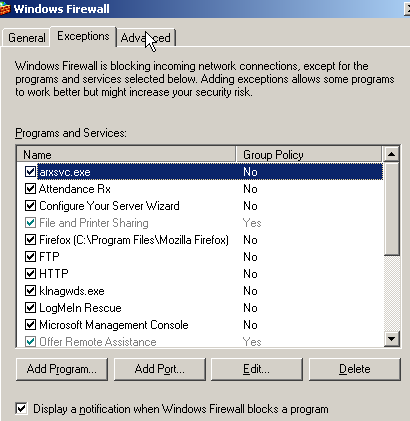 Hi,
I have a domain joined Windows 2003 Server (computer name: iis, IP address: 192.168.1.4).
All of a sudden, I can't list shared folders off that computer anymore. I used to be able to do that.
When I log in to IIS computer and enter \\IIS or \\192.168.1.4, then I get the listing of the shared folders (please see the screenshot)
From any computer on the same network, I can PING that computer by IP address or computer name.
Firewall is turned on and can't turn it off. It must be controlled by the DC.
This computer is protected by Webroot, Malwarebytes security suite of products,
Can you help?