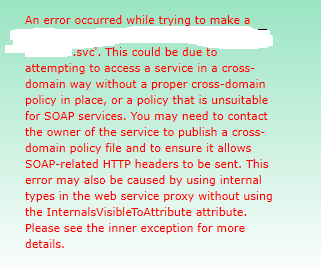 Suddenly my Silverlight application not accessing using host name. it works well with ip address. all setting are up to date and also ping are show for server name. please find attached screen shot. clientaccesspolicy.xml and cross-domain.xml are also added but it not work with computer name.
In some pc this work with pc name also.
Please suggest any solution.