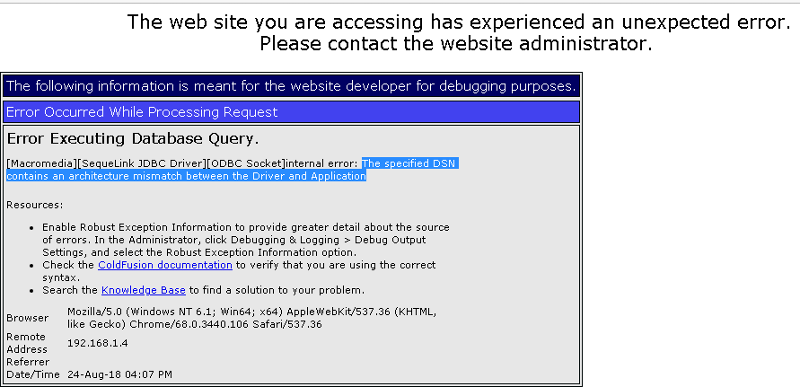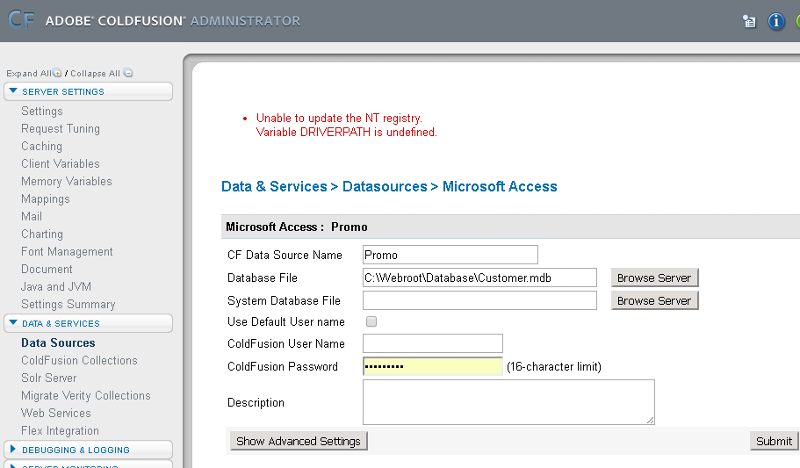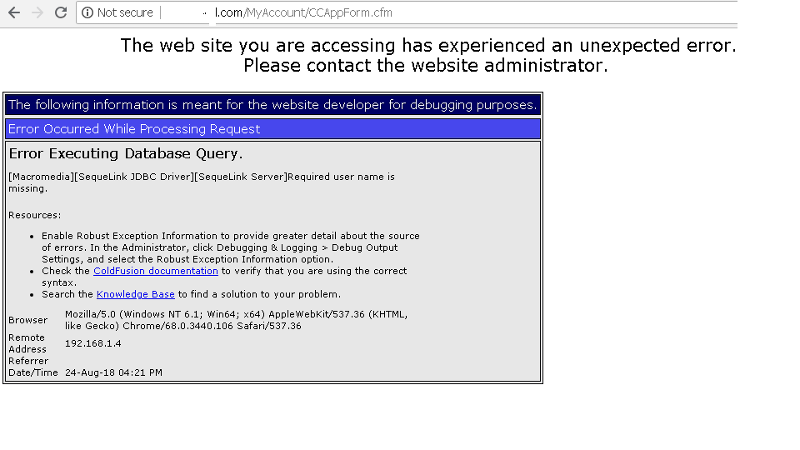 Hi,
I have Coldfusion V9 running on Windows Server 2008R2. I created new datasource "Promo" using Microsoft ACCESS database. When I submit the configuration, it displays an error message in red color "Unable to update the NT registry. Variable DRIVEPATH is undefined".
Also when I click [Verify All Connections] button at the bottom of Data Source section, I get an message in yellow color regarding "Connection verification failed for data source: Promo".
In the Internet browser, when I try to display a specific CFM page, it generates and error message "Error Executing Database Query.
[Macromedia][SequeLink JDBC Driver][SequeLink Server]Required user name is missing.".
Can you help?