Visual Studio 2010
I have an SSRS report that looks like: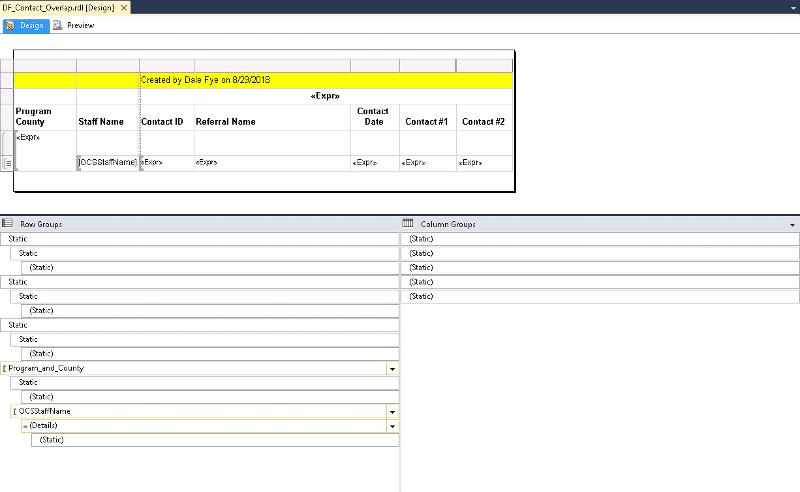 The report is correctly grouping on Program and County and each new occurance is going to a new page.
But I cannot seem to get any of the column headers (the yellow is hidden in the report view) to repeat on new pages.
I've tried various combinations of Group Properties and "static" properties but cannot seem to get this right.
Any help would be greatly appreciated.