At the very beginning of installing Microsoft Data Protection Manager (DPM) 2016 on a Server 2016 server I receive the error shown in the screenshot, "An unexpected error occurred during the installation. For more details, check the DPM Setup error logs. ID: 4387."
The SQL 2016 server is installed on the same physical server where I am attempting to install DOM 2016. All Windows updates have been installed on this server.
I am following the steps in from the website
http://msexchangeguru.com/2016/11/03/scdpm2016-deployment/
 to install DPM.
The server where I have installed SQL 2016 and am installing DPM 2016 is a physical Server 2016 server that doesn't have any other roles or features installed on it besides SQL 2016.
What can I do to fix this issue so I will be able to successfully install DPM?
Attached are the DPM Setup logs from this server (below the screenshot).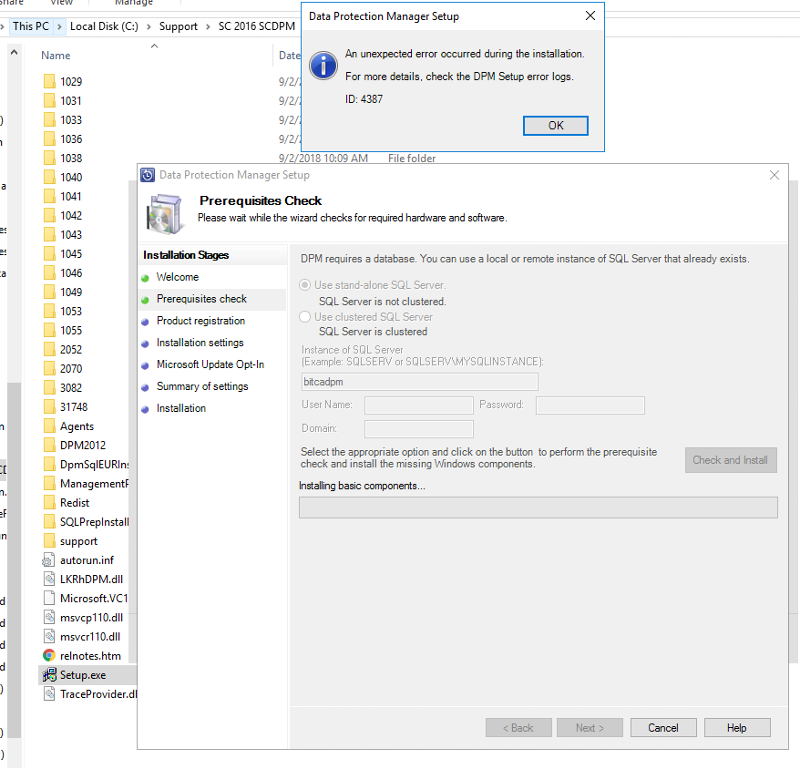 DpmSetup.log