This is my first attempt to create a "ASP.NET Web Forms application".  I am using VB.NET as the language.
I am having trouble getting the GridView control to stay the same size instead of expanding when there are more than 3 or 4 rows.   I want it to always stay the same size on the page as I am going to add more to the page under it and don't want it to expand over the top of those items.
Things I have tried:
- setting the Height property of the GridView to 140px
- Added "; overflow:auto" Height="140px"" as shown in code below to get vertical scroll bars and to and limit height. (neither which appear to have any effect)
            <asp:GridView ID="grdDrawings" runat="server" BackColor="#CCCCCC" Font-Names="Arial" Font-Size="Small" style="top: 61px; left: 8px; position: absolute; height: 73px; width: 1047px; overflow:auto" Height="140px">




            </asp:GridView>



See the attached files for what my design view looks like and the actual results when I do run it.
NOTE: Please provide a solution that use VB.NET code if at all possible.  
Thanks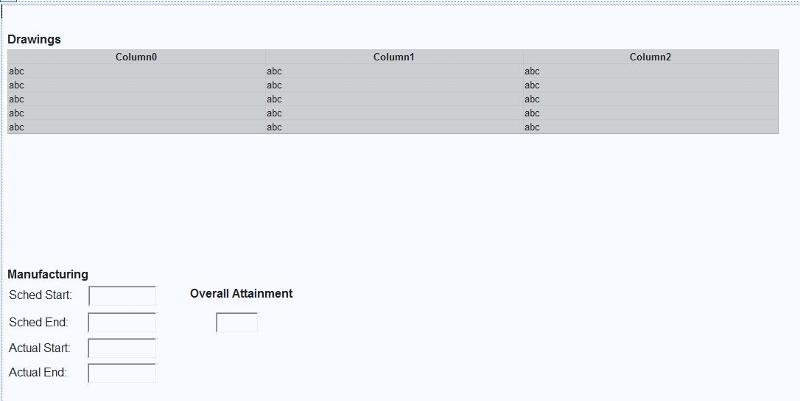 --------------------------
----------
----------
----------
----------
----------
----------
----------
----------
----------
----------
----------
----------
-------