Hello Experts,
I create a .dotm file %appdata%\Microsoft\Word\S
TARTUP in order to re-run macros.
However when I try to open the file and go the module in which are reported the sub procedure I have the following message: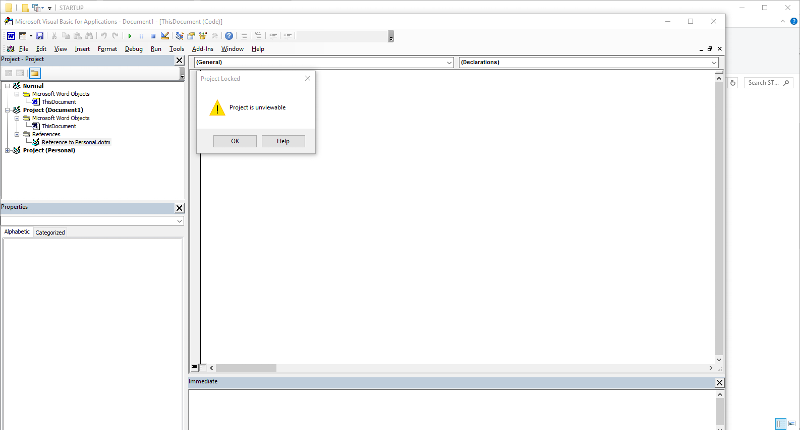 This is not the case when it comes to excel. I can access to module of xlsb file and add or modify existing procedureS.
How should I proceed to add or modify procedure from dotm file in order to re-run macros for new files?
Thank you very much for your help