Hello,
How do you revert back to a previous version of Google Chrome?
Sometime yesterday I noticed a change in the appearance of Google Chrome, in that the address bar now has a light blue border as shown in the following screenshot: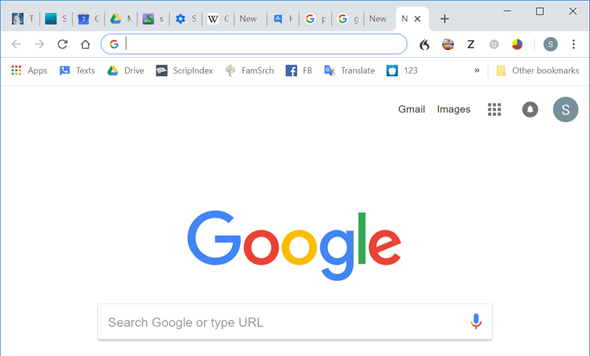 My current version of Google Chrome: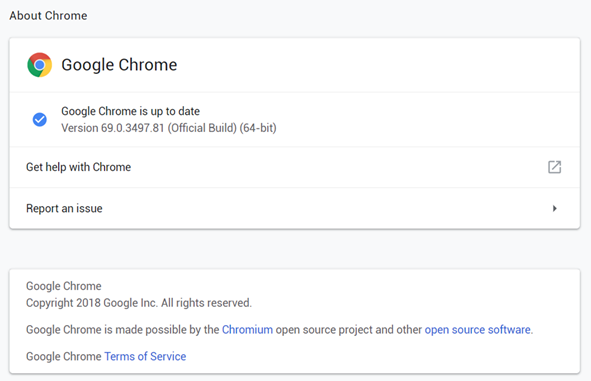 However, sometime later I went to join some friends playing a game at a website called slither.io (where players compete as snakes of different colors and sizes). However, after beginning to play, I noticed that the game image was jiggling or shaking to the point that I had to turn it off. The frame of the window itself does not move but the entire image (background and players) trembles as you might expect a picture on the wall to tremble during an earthquake.
The shaking movement is accompanied by a significant lag. I have experienced lag issues in the past but they always manifest as a sudden freeze for 2-3 seconds followed by a catch-up burst to put everything into its real-time position.
Interestingly, the shaking and lag become much worse by going into a congested area (ie the more snakes in the field of view, the worse the movement), and is almost nonexistent if you are in the outskirts with no one else around.
I've searched Google quite a bit for a solution and have tried each of the following:
• Zoom in/out
• Restart Chrome
• Restart computer
• Empty the Chrome history
• Chrome > Show advanced settings > scroll down to "System" > uncheck "Use hardware acceleration when available."
(Doing this made it worse.)
• Change monitor refresh rate.
(This came from a 2016 suggestion which recommended decreasing the refresh rate from 144 Hz to 60 Hz. However, I found my current monitor to be set at 30 Hz with an optional range of only 23 Hz to 30 Hz.)
I'm certainly open to other suggestions but since the problem began at the same time I noticed the border around the Google Chrome address bar, I'm assuming the two are related and hopeful there's a way to revert back to a previous version of Chrome.
By the way, have others noticed the new blue border around their Google Chrome address bar? I suspect that if I got an auto -update, other Chrome users got it as well.
Thanks