Win10:
Hi,
I'm trying to find out if I have any scheduled tasks running between, say, 5pm and 6pm. I'm having an issue with a web application (Zendesk) where something seems to log me out around that time of day (or maybe my authentication expires).  Occurs under Chrome Version 69.0.3497.100 (Official Build) (64-bit).
So, I'm thinking that some process (Google related possibly) may be running and causing this issue.
I've gotten into the task scheduler, and am wondering if there's a way to search for any tasks that run during a certain time interval. Either from this screen or some other screen.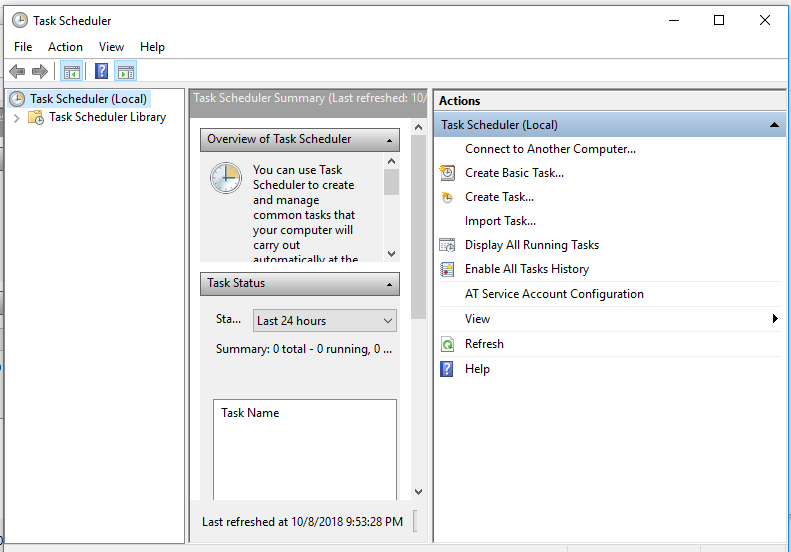 Turning in now for the night, but will check back in the morning.
Thanks.