Hi all,
We recently configured hybrid exchange and I am currently testing O365 with a few users.
I would like to change the Junk Email folder settings for all our of our users. Is this possible?
This is the setting in Settings >> Mail >> Accounts >> Block or Allow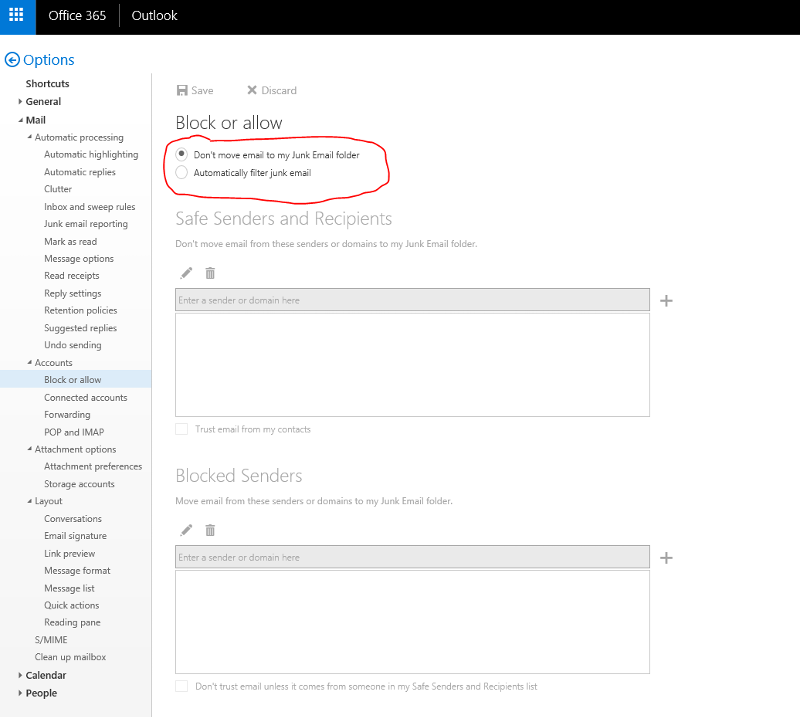 I would like the default to be "Dont move email to my Junk Email folder". It seems for the majority of users the default is "Automatically filter junk email".
I cannot seem to find anywhere in any of the admin consoles where I can pre-set this for our users.
Thanks