Is it possible for Access to open a file straight from Onedrive, like Word can? I have attached an example screenshot of the way Im trying to open it.
When I try to do that, it thinks about it for a few seconds, then comes up with a message that says "The file does not exist, or you do not have read access to the file".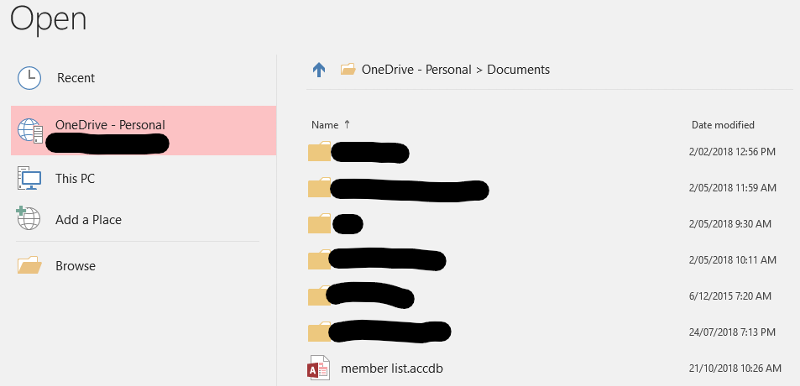 I have tried it on two computers and both did the same thing. If you do the same process to open a document in Word, it works just fine.
It will open if I browse to a copy of the file saved locally.
Im thinking maybe Access just doesn't support open files straight from Onedrive? I was hoping to avoid having a copy saved locally because the Onedrive account that is linked with Office is different to the Onedrive account linked to the computer and you cant sync two personal Onedrive accounts at the same time.