Ok. So, we've migrated a test mailbox to Office365 from an On-Premise Exchange 2013.
Calendar permisisons settings has changed a lot. What happened?
OnPrem: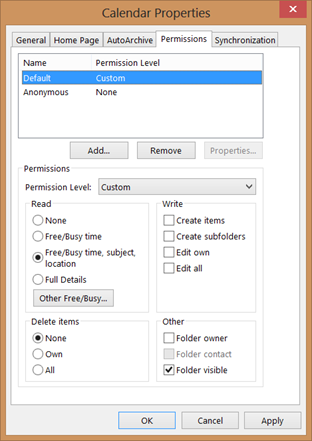 Office 365: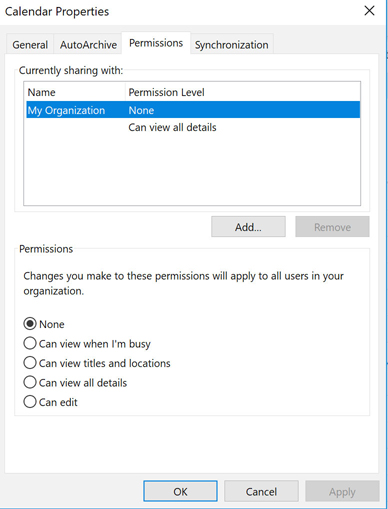 Not for the better! If I want to change permission on my mailbox so that everyone in the company (employees) can not just view free/busy, but also titles and location, all 100+ employees are being spammed with an e-mail telling that I have changed permissions!!
Imagine a 100.000 employee company...
So, is there a way to use the "old" permissions that are quite a lot more granular and that doesnt inform the entire population when someone make a change?