Users getting a Cert error for their domain in Outlook (using Office 365 E3)
When users open Outlook they are getting: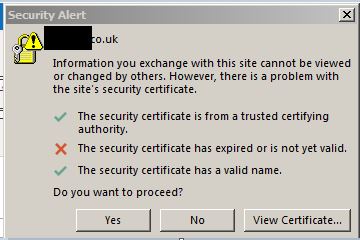 Checking the cert: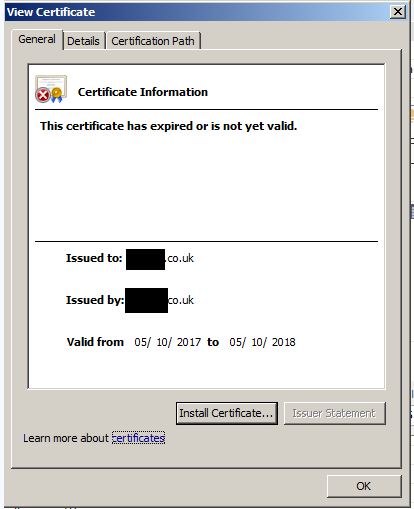 It has been issued by the clients Office 365 domain for the clients Office 365 domain.
I have checked their Domain Controllers and none of those have issued the cert. I have also checked on their Network Solutions account (where they buy all SSL Certs) and its not in there.
Anyone know how to renew?
Thanks
Mark