I think it is impossible to do what I want in MS Word 2010. Can anybody prove me wrong? And is there a way to do it in Word 2016?
I want a picture to always appear after the word "icon" as shown in scenario 1 below,
except I want the top of the picture to align with the top of the text line?
as is shown in scenario 2.
I know many unsatisfactory solutions such as floating the picture or adding 12 points of padding before each paragraph, but those are not the goal here. Most of those options use an anchor which is hooked to the page, rather than to the word "icon". Also MS Word's Drop Cap function is similar to my goal, but doesn't do the job.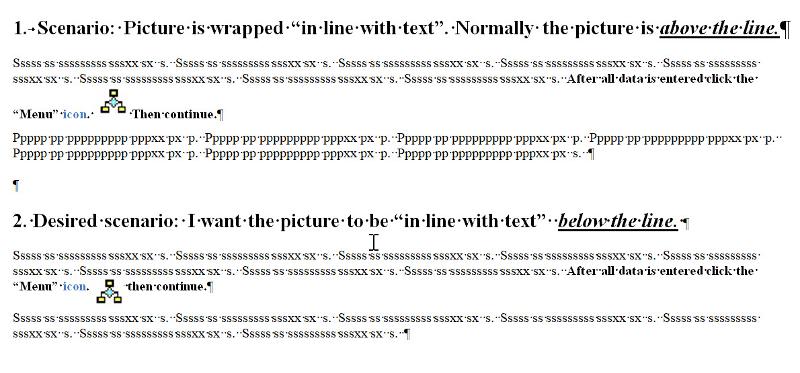 EE.docx