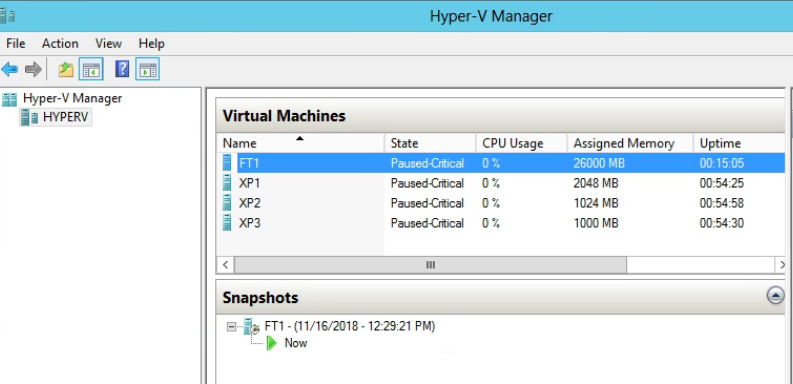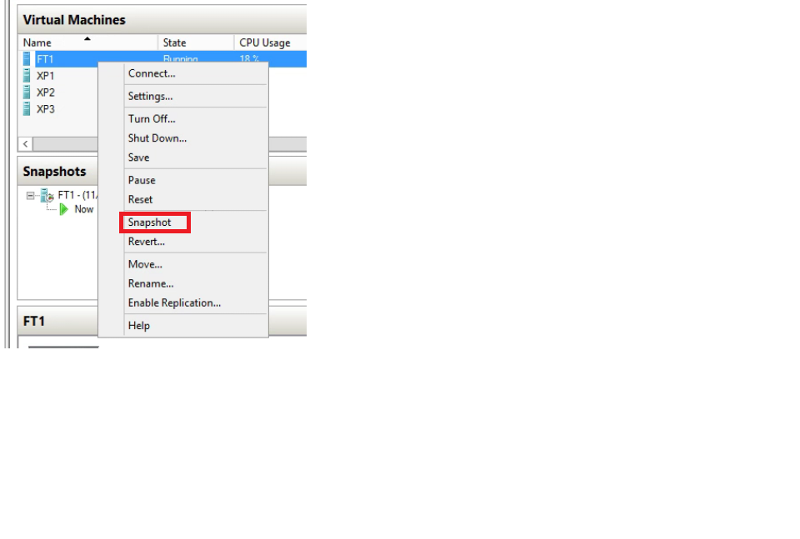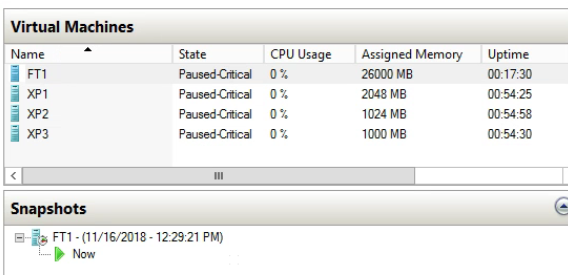 Hi,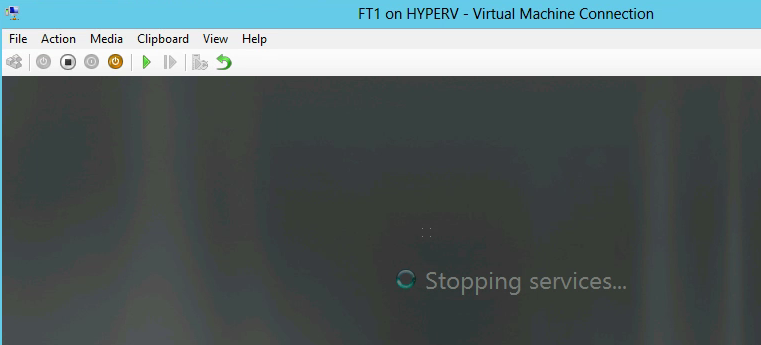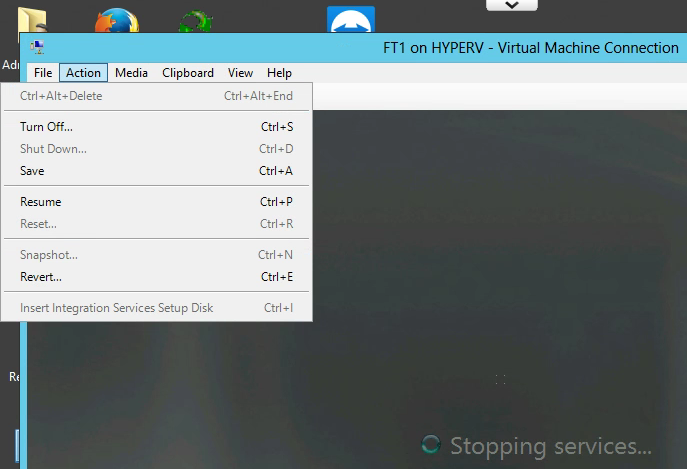 I accidently created a snapshot on the VM "FT1" and there are two problems:
(1) Every so many seconds, when I open this VM in Hyper-V manager, it goes to "pause" state showing the screen in shaded color. When I start it, it goes back to shaded/pause state.
(2) Now I am getting "Out of Disk" message on my Hyper-V server.
I did not intend to create a snapshot at all. I was expecting a snapshot manager screen as I chose "snapshot". But I think it is trying to create a snapshot and the server ran out of space. It seems that the logical thing to do is to cancel "snapshot creation process" because there is no hard drive space for the snapshot to be created in the first place, delete the temporary file "FT1_2481848F-1B1E-4667-A1
A2-985A4E5
32138.avhd
x"(18.9GB)
, and restart the "FT1" VM.
What should I do?
** I forgot to mention that I was trying to shut down the VM, but that is even stuck.