I need to use a datasheet subform's .filter property to generate filtered reports and other database actions. However when I clear the filter using the attached code two things happen:
1) The actual subform is displayed with the filter cleared.
2) The subform's .filter property string still has the old value.
The same scenario occurs if I use the Ribbon icon to Toggle the filter and still the .filter string is not cleared.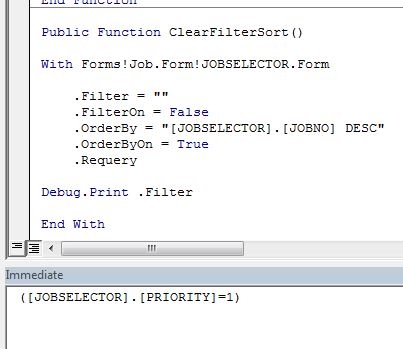 I can clear the field in the Immediate Window just fine, just not with code.
Manipulating the datasource with programatically generated SQL is impractical.
Any ideas?