Looking for ideas.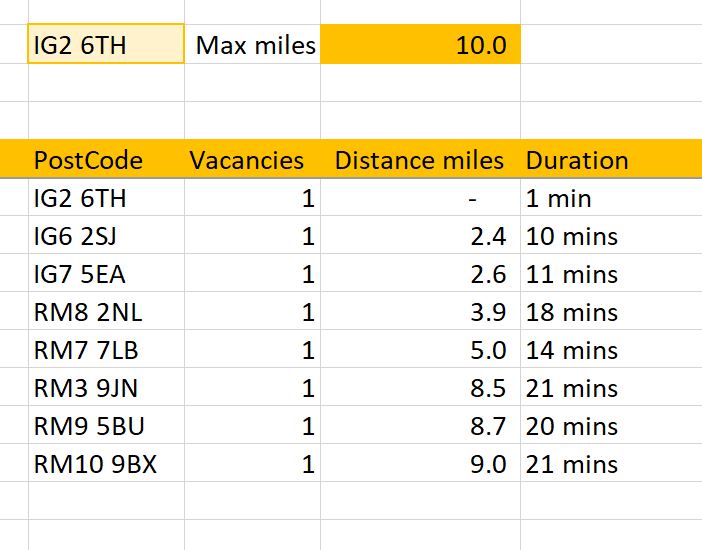 I have created this solution (in Excel) that queries the Google Maps API, and gets the distance and driving duration from the Post Code at the top to the listed Post Codes as shown above.
At the moment the
list is about 500
and it takes about 20 seconds - there is a NEW trip to the Maps API for
each
of the 500.
That's ok, but is there a way to make it faster? I'm thinking ...
I only want to look within the radius 'Max Miles' in the cell max miles. At the moment we are covering the whole country unnecessarily. But how do I programatically exclude the ones further away without knowing (yet, 'cos I haven't gone to the Maps API yet!) what the distance is?
Or is it possible to send Maps API the FROM location and a LIST OF THE TO locations? (I'm thinking that might be quicker as there'll be only one trip to the API.
Or is there a Maps API that will give me what I want more efficiently?
Thanks for any ideas.