Having issues with ''
I'm running an Office 365 Migration to Office 365 via Migration Wiz.
On first run it has given me the error
Your migration failed checking destination credentials. The account does not have permission to impersonate the requested user. Error: ErrorImpersonateUserDenied
and Migration Wiz led me to
this article
so connected to Office 365 via PowerShell and :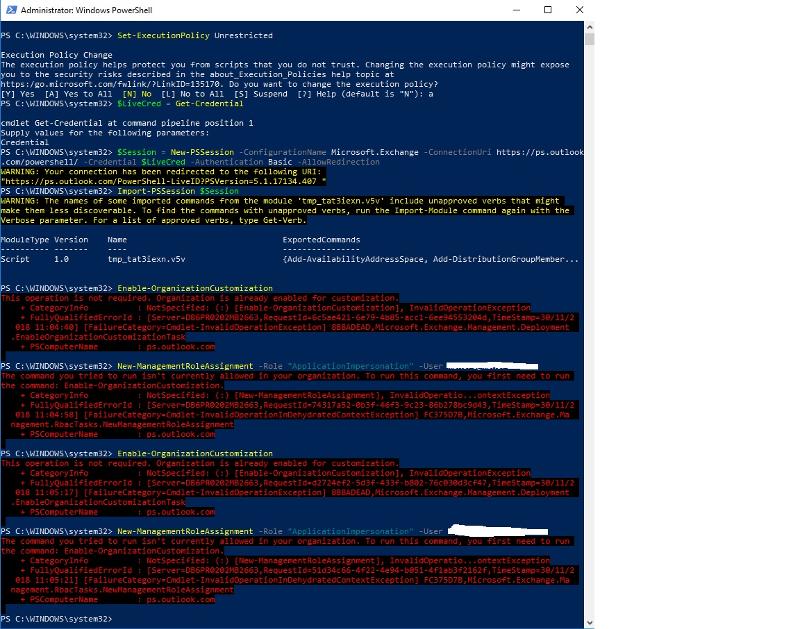 Which is a little annoying.
Any ideas?
Thanks
Mark