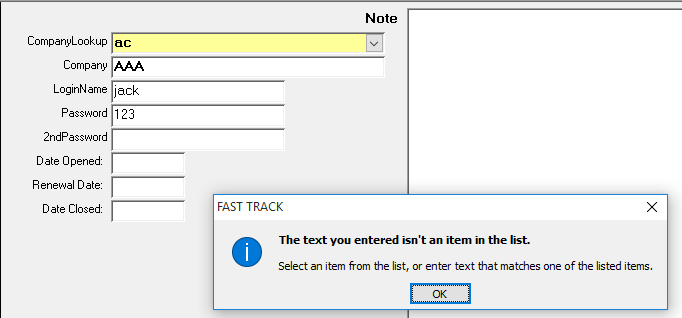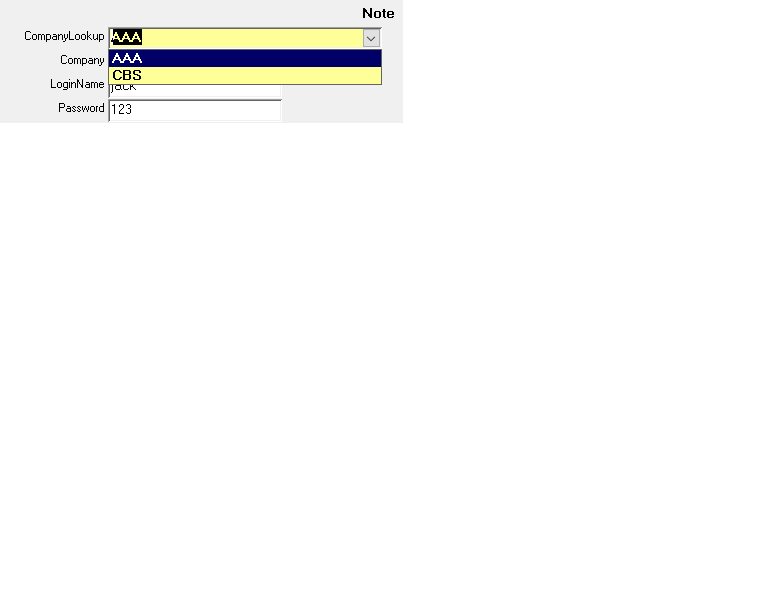 Hi,
In my ACCESS database, I have a table where I store company names and passwords.
and form where I have two records - "AAA" and "CBS" . When searching for the record, if I enter non-matching value, then I get an error.
Getting an error is ok, but it does not have what I call "graceful exit".
For example, if I am typing "ab" and press [enter], I get an error message (as seen in the screenshot).
What kind of visual basic code can I use to provide a graceful exit?
Thanks.