Cant install VMware Update Manager for Windows on vcenter 6.5 running on Server 2008 R2.
Ok I am having real trouble installing VMware Update Manager
I have Vcenter running on a Server 2008 R2 Server.
I get the following messages when trying to install VUM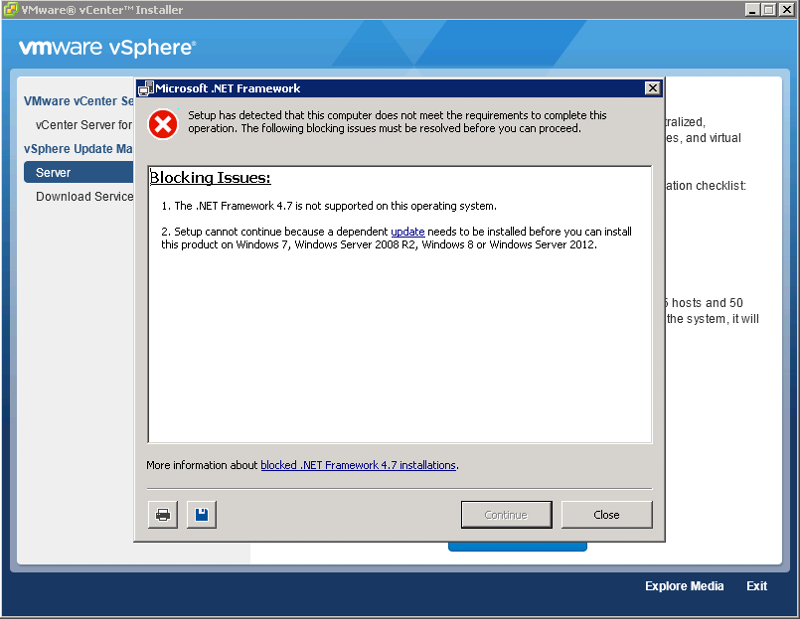 Ok so no problem I went to the update link and it takes me to Microsoft website and gives me the exact update I need to install to work around this issue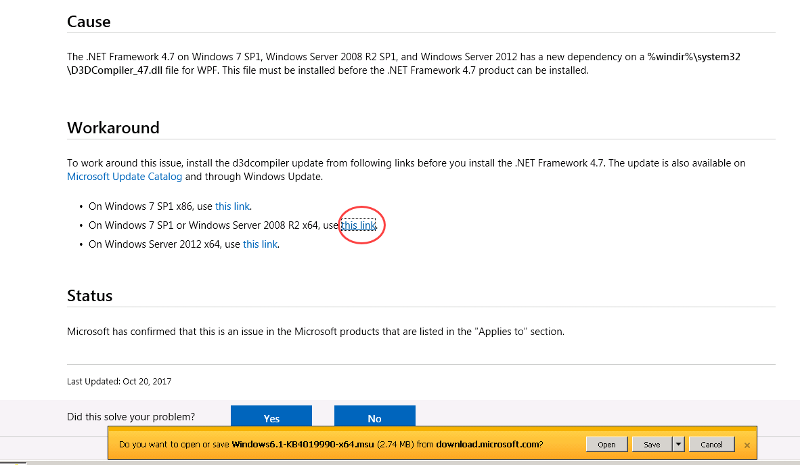 But when I go to install this update, I get this!

WTF,
So I am trying to see if maybe Microsoft's website is giving me the wrong link for server 2008 R2 to install this update.  In the meantime I am searching google to see if I can find the right update for My system.
need help!