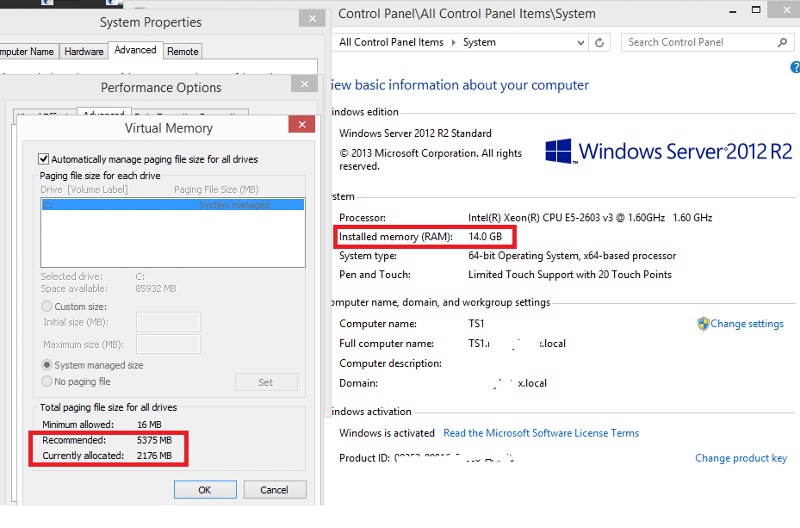 I have Windows 2012R2 as virtual machine in Hyper-V  environment and assigned 14GB memory to it.
However when I check the paging file size, it is only 2GB(2176MB) when it is set to manage the size "automatically".
I thought the paging file size is supposed to be minimum physical memory size.
Should I keep it as it is or change?