How delete an app that is locked?
I no longer use CrashPlan, but can not delete it, since it's locked. (Mac)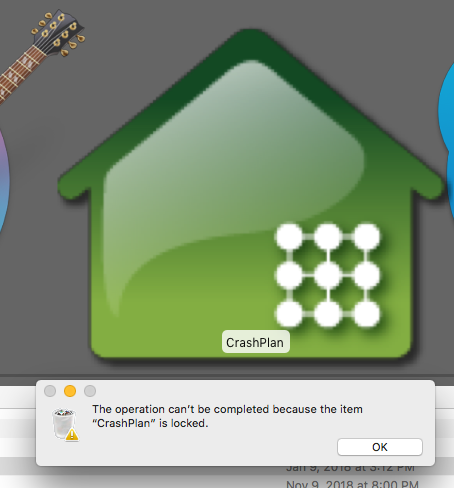 I can not log in since the account is gone.
I do seem to be able to access CrashPlan Service Preferences, but doubt they would do anything since there is no connection to the host.
Suggestions?