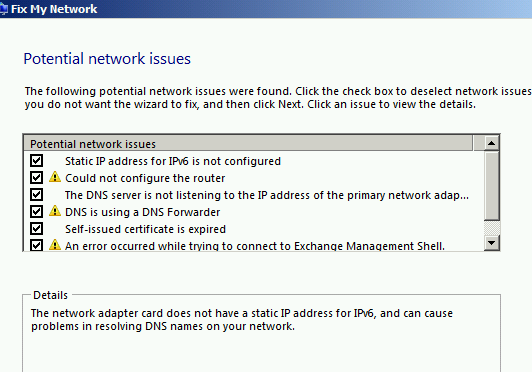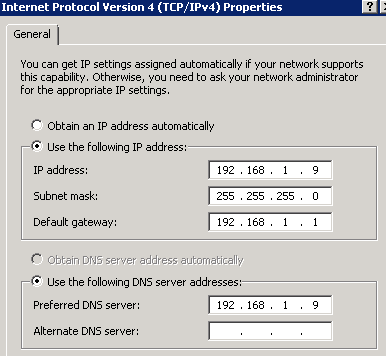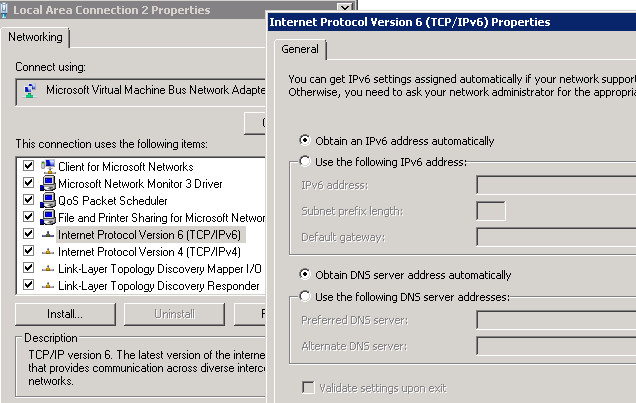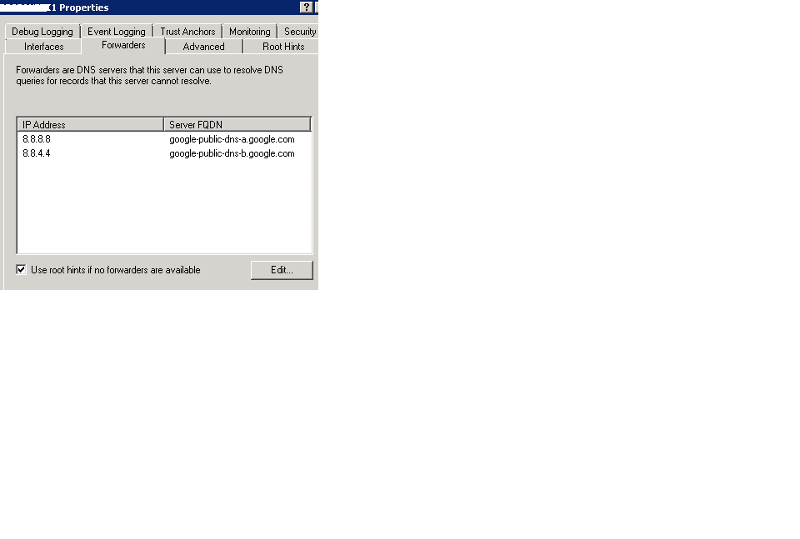 Hi,
I converted a physical SBS2011 server into a virtual machine in Hyper-V server 2016.
* Problem: SBS2011 VM (192.168.1.9) can't surf the internet.
What is working:
- All workstation PCs can access shared folders from the SBS server.
- All workstation PCs can access the internet. I have backup Domain Controller (192.168.1.3)
- From all workstation PCs, I can ping the router (192.168.1.1) or SBS server (192.168.1.9) or any other network devices.
* What I attempted:
When I run FIX MY NETWORK TWICE in SBS console, I get IP 6 error. There is no IP 6 addresses given. When I checked two other SBS2011 servers that I manage, they all have IP 6 address assigned. Presumably automatically assigned during the SBS setup because I did not assign them.
(Fyi, I don't use Exchange related services because it has been migrated to online exchange.)
After running FixMyNetwork, it says it fixed IPv6 issue (please see the screenshot), but when I open IPv6 properties, there is no IP address assigned.
Can you help?