Laboring to update my WAMP server and running into a wall with the following error: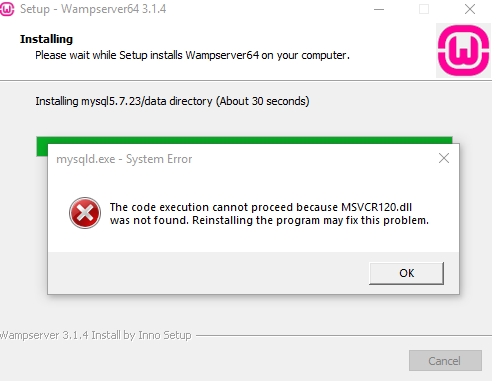 I have googled this thing to death and downloaded several vcredist files hoping that there's a MSVCR120.dll file in there somewhere, but to no avail.
I've been at this all afternoon and I decided it's time to let the ninjas weigh in,
I'm on a 64 bit, Windows system. Can someone give me a link and an idea as to where to put the .dll file once I get my hands on it so I can finally complete the installation of this thing?
Thanks so much!