Hello experts,
I have the following sheet.
I would like to set up sumif formula in order to take as a reference process delimited with ; separator.
I attached dummy file: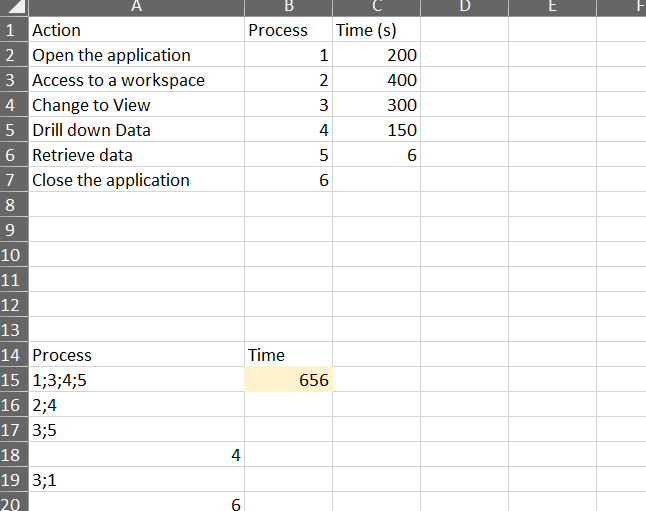 Instead of reporting manually the values concerned in the sum I would like to read the values reported as of range A15 delimited by ";" and perform the sum as of column B16.
If you have questions, please contact me.
Sumif-based-on-semi-colon-separator.xlsx