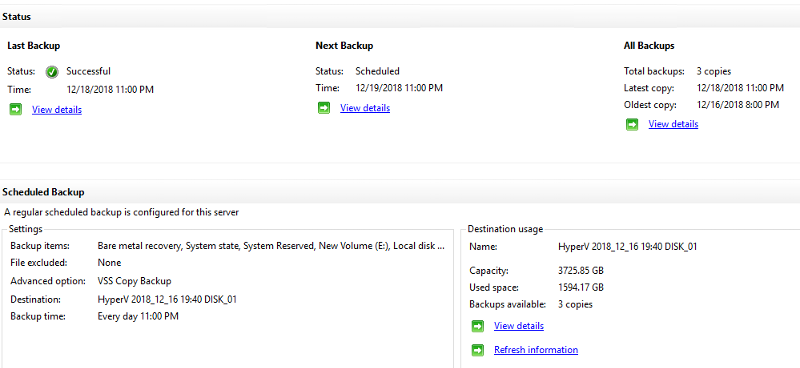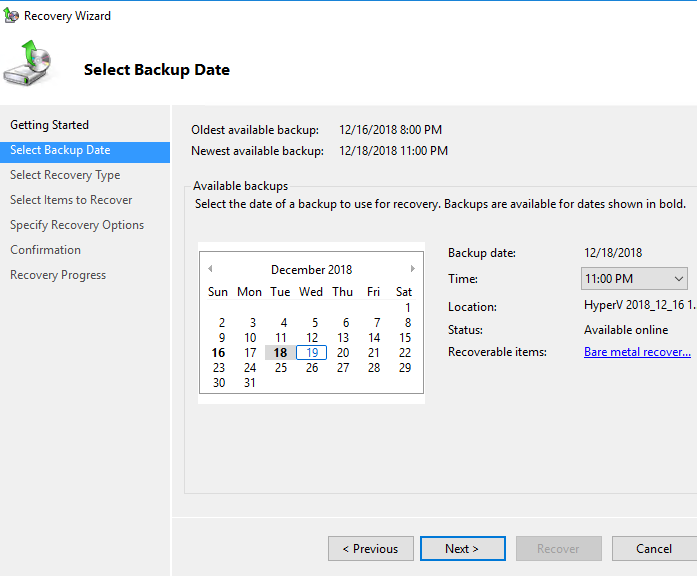 Hi,
I am backup Hyper-V server using Windows Server Backup. The size of the backup is about 1,600GB (C drive for OS, E drive for VMs files) and external USB hard drive size is 3,725GB.
It ran the backup for three days and it only used up so far 1,594GB.
As I understand it, Windows Server Backup program does not do "incremental" backup on virtual machines; therefore it has to do a full backup each and every time. I noticed that it literally took 9-11 hours to complete the backup in the past 3 days. Very slow considering that the server has USB 3.0 ports and USB hard drive is also 3.0.
However if it has to do "complete" backup (because it can't perform incremental backup), then why do I see > 2,100GB space still available on external backup drive after 3 days of backup?
Does it overwrite previous backup? if that is the case, then I can only go back to previous day to restore?