I had this question after viewing
Error on startup of mapped network application - clr20r3 and mscorlib.
.
My situation is different, of course.  My application is written in PowerBuilder and has an "Extract to Excel" option which was working fine.  Now I'm getting the CLR20r3 error as shown in the 3 screen shots of the same error below: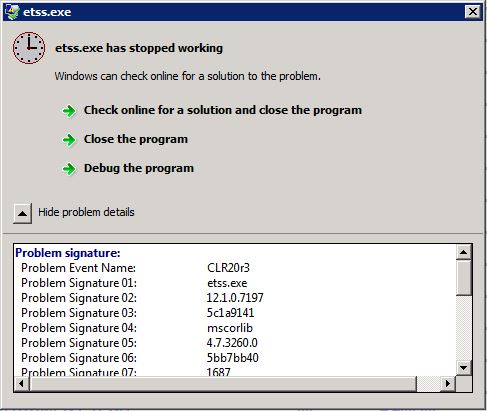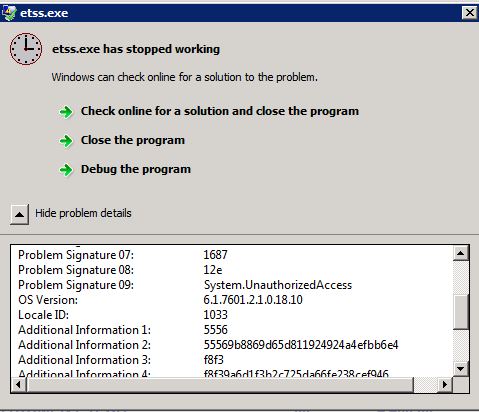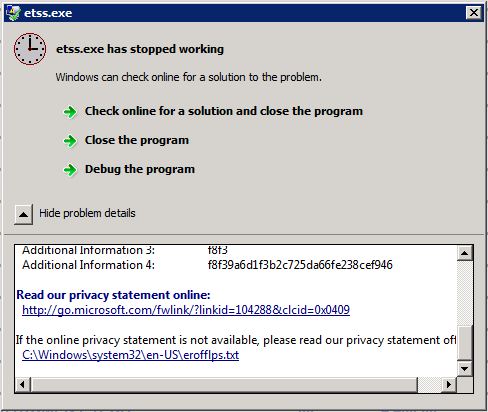 The application runs remotely using
RDS
on a Windows 2008 R2 server.  The client computers have recently been updated to Windows 10, but I don't believe that is the root cause of this since this was working for a while after the update.  Frankly, I'm at a total loss, since the program logic for this functionality is straightforward and, frankly, does not leave me with many options.  Basically, due to performance issues, I've programmed this process into 2 steps.  The first step extracts the selected report to Excel on my server under the user's profile into their "documents" folder using a generic file name (e.g. excel001.xlsx).  The second step (which causes this error, since the first step works fine...) is to simply copy the file from the generic saved file on my server to the
"redirected"
location the client user selected in the
"Save As..."
dialog box!  Also, just to confuse matters further,
"saving"
the same report as a
PDF
file works with no issues!?  Does anyone have any thoughts on this?