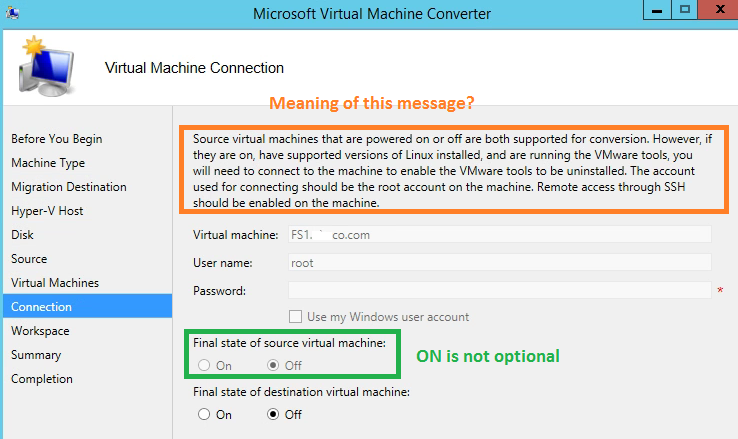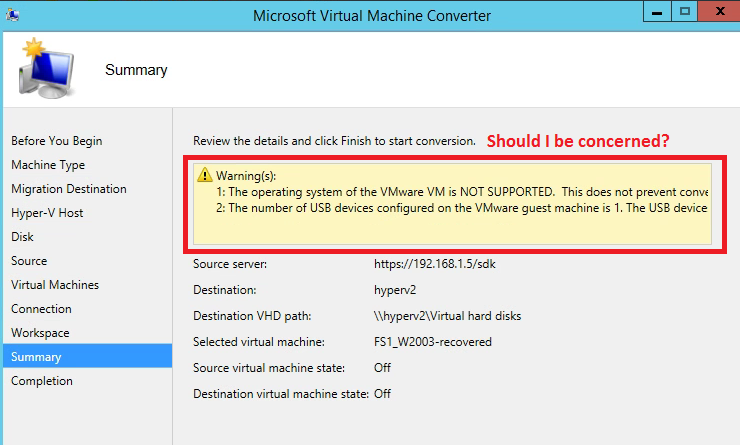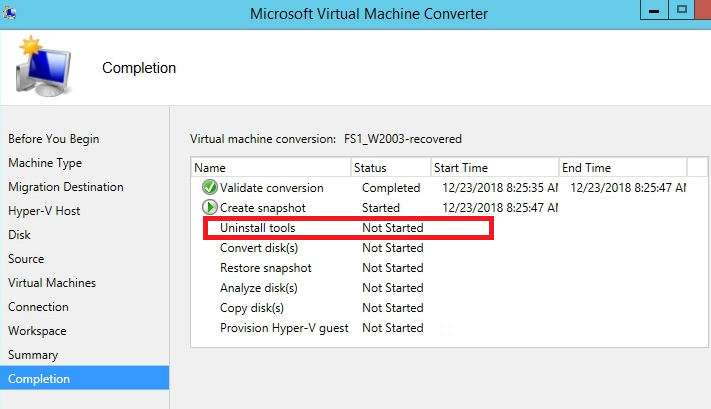 Hi,  
 I am trying to convert Windows 2003 Server running virtual machine "FS1_W2003-recovered"  in VMWare ESXi server into Hyper-v virtual machine using Microsoft Virtual Machine Converter and have some questions:
 (1) In Connection option screen, I am not sure if the message means or applies to my situation?
 (2) In Connection option screen, why I can't select "On" for "Final state of source virtual machine"?
 (3) In Summary Screen, should I be concerned about the warnings (1. OS not supported  2. having one USB device) ?
(4) In Completion screen, I see "Uninstall tools" on the 3rd line. I assume it will uninstall VMWare tools? If so, why does it do that? Will it alter or harm existing VMWare VM in any shape or form?  This is where I CANCELLED the conversion because I was not sure what would happen to source VM.