Hello Experts,
I am working with 2 versions of a website.
test:
http://test.techcarre.ca/test/en/
live:
http://cassecroutedenhaut.ca/en/
You will see that on the test site after the navigation menu the slider has text that is animated, but on the live there is no text. I am told that the animation had disappeared when migrated from test to live. The designer had used for this the Revolution Slider plugin.
You will note that on the frontend of both sites there are no relevant JS errors, but in the backend when I go in to the Revolution Slider I see the following error on the live site, whereas the test site is error free.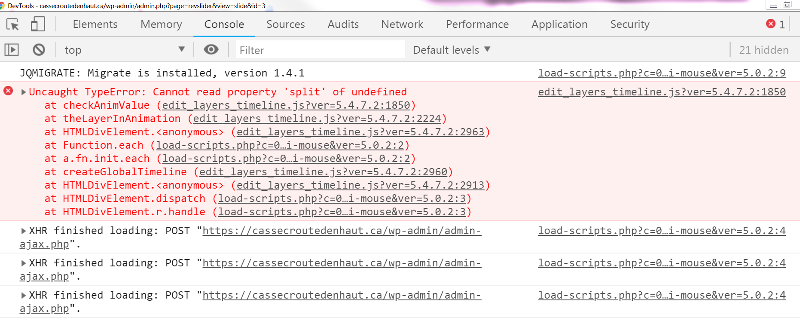 I have not used the Revolution Slider before.
Any help will be greatly appreciated.