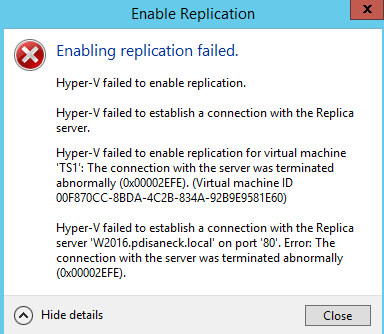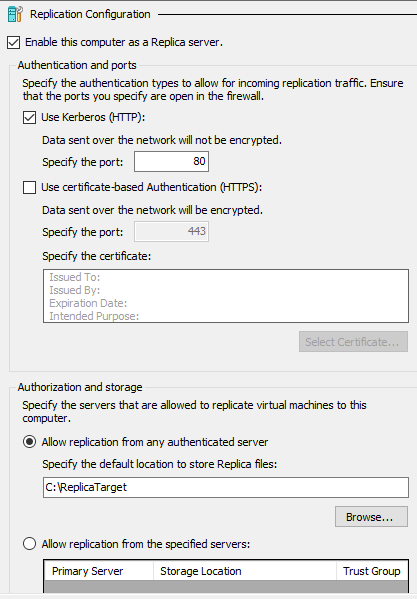 Hi,
 I have two Hyper-V servers - W2012 (running Windows Server 2012, 192.168.1.139) & W2016 (running Windows Server 2016, 192.168.1.145) on the same network.  When I select the VM on W2012 and go thru replication, I get an error.
(1) I can ping W2016 from W2012 and ping W2012 from W2016.
(2) Both Hyper-V servers are "Enabled as a Replica server" using "Kerberos port 80" and chose "Allow replication from any authenticated server".
(3) I tried to replicate the VM in W2016 onto W2012, but it failed because I could not replicate 2016 VM to older version of HyperV.
(4) so I tried to replicate the VM in W2012 onto W2016, but I am getting this error. (please see the screenshot).
(5) On both Hyper-V servers, I enabled "Hyper-V Replicate HTTP and HTTPS Listeners" and rebooted the servers.
(6) Both Hyper-V servers have the same administrator password.
What can I do?