I'm on High Sierra (10.13.6) and I'm using InDesign CS4.
i realize it's an older version, but Photoshop is running just fine, so I want to believe that the entire suite can function properly, but i can't get Indesign to work.
Here's what I'm looking at when I first bring it up: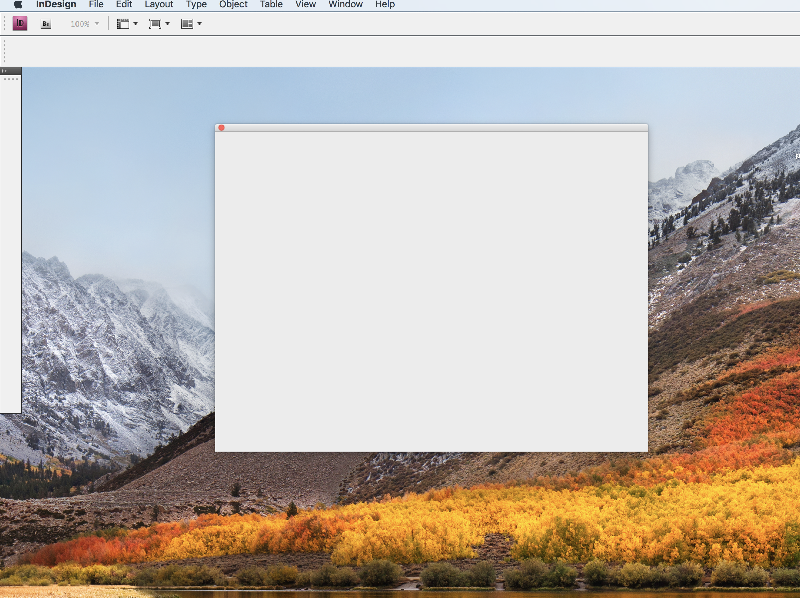 I can't open any file without getting something similar to what you're seeing here, as far as a blank screen that, I think, should have some dialogue.
Any ideas?