Hi,
I am doing git rebase on a branch. There was some conflicts i resolved it and did git add
and then performed git rebase --continue
but got the same conflict again.
I tried this 2 times and still on the same conflict.
How to resolve this and what could be the reason for this ?
Here is the screenshot of the terminal :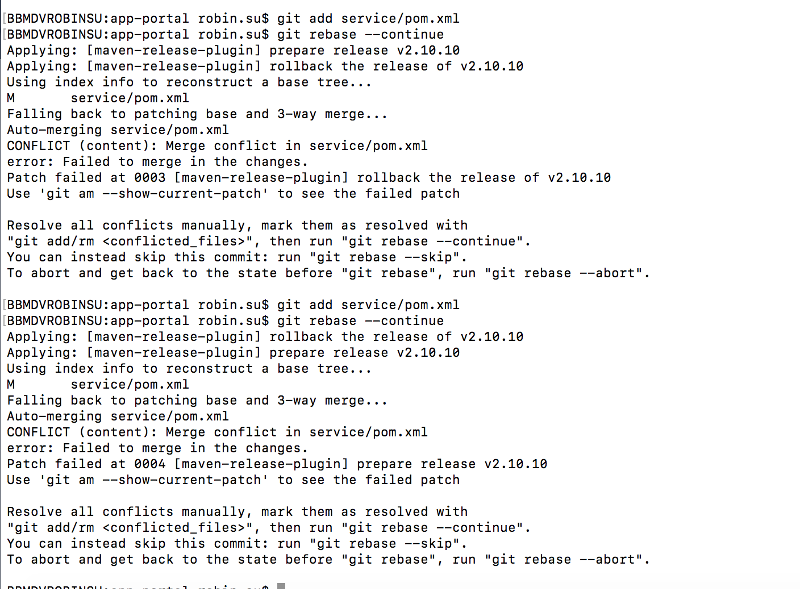 Thanks